It's Allergy Season:
ARM YOURSELF!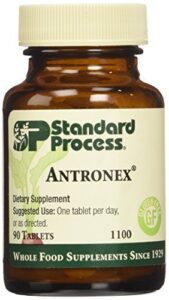 Antronex® is extremely effective for fighting seasonal allergies because it helps to both regulate histamine levels and to filter them out of the body.  It contains yakriton, a liver fat extract discovered by Japanese researchers, which supports the liver's ability to detox the body!
Add Antronex® to your supplements to save 20% on your entire order!